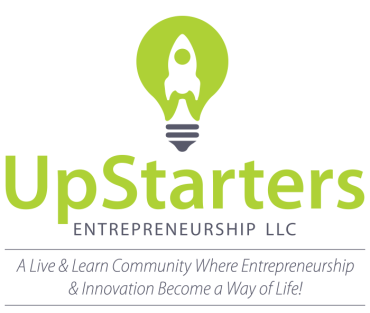 UpStarters Entrepreneurship Living Learning Community
Where Entrepreneurship & Innovation Become A Way of Life!
UpStarters Entrepreneurship Living Learning Community is geared toward all first-year students with an entrepreneurial mindset who want to bring innovative ideas to life! Live and learn with like-minded students from diverse backgrounds who share a passion for creating an entrepreneurial future and changing the world through business and socially fueled change. In collaboration with CSUSB's Inland Empire Center for Entrepreneurship (IECE), this LLC is open to students of all majors who want to immerse themselves in the world of discovering resources, networking, presence, thought-leading, improvisational exploration and potentially generating startup ventures as a founder or team member while earning their degree. Students will receive mentoring and support from CSUSB's globally ranked School of Entrepreneurship. If you want to shape the future and think like an owner, come and be a part of this distinctive UpStarters community! *Students in this LLC will be enrolled as a cohort in ADMN 1001 – Leadership for Global Challenges: Exploring the Entrepreneurial Mindset for the fall semester. This course is a Freshman Foundation Seminar, which satisfies General Education (GE) Category E for all students.
Spring Semester 2022 Application Now Available
We are currently accepting Spring Semester 2022 applications! The Spring application opened at 12 noon on November 8, 2021 for anticipated vacancies. Assignments are made based on application submission date and space availability. We encourage those who are interested in Spring on-campus housing to apply early!
To promote student health and safety, housing options are modified to allow for lower density and physical distancing practices. On-campus residents have opportunities to engage with peers and faculty, build community, and access resources to support personal and academic success!

To apply, you must have a Coyote ID and be an admitted CSUSB student. Using your coyote ID, log into our our new Housing Application Portal to access our Campus Housing Application.
CSUSB Campus Housing Quick Links