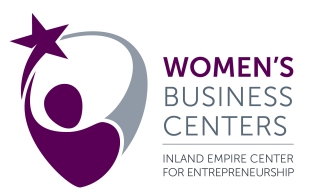 Serving Up Prosperity in the Inland Empire
Inland Empire and Coachella Valley Women's Business Centers invite you to join us for Inland Prosperity Week in 2022! Connect with like-minded women entrepreneurs while gaining valuable business information from successful business owners. Don't miss out on anevent that is sure to leave you feeling inspired all year long!
JOIN US for Inland Prosperity Conference in 2022!
Last year the Prosperity Conference was held virtually JUNE 1st until JUNE 5th A week that was filled with inspiration for soon-to-be and seasoned entrepreneurs and small business owners!
We had five days worth of inspirational professionals and influencers! The Inland Prosperity Conference is sponsored by The Jack H. Brown College of Business and Public Administration at Cal State San Bernardino and Bank of America.

DAY 1: Prosperity in the New Next: 2021 & Beyond, featuring Dr. Terri Horton, Workforce Futurist, founder of FuturePath, LLC.

DAY 2: is about Funding Your Path to Prosperity!

DAY 3: Led by Allison Maslan, CEO of Pinnacle Global Network addressing the concepts of Scale or Fail: How to Build your Dream Team, Explode Your Business Growth and Let Your Business Soar

DAY 4: WTF - Where's the Focus? Led by Stacey O'Byrne Transformational Specialist and Success Creator of Pivot Point Advantage

DAY 5: Taking the Leap To Achieve Your Dreams
Inland Prosperity Week is Powered By: The Women's Business Center (WBC) program that promotes the growth of women-owned businesses through mentoring, business training and business counseling services, and assists women business owners with management issues, business startup, gaining access to capital, federal contracts and more.
Whether you are an aspiring or budding entrepreneur, the WBC can help you create a small business that is profitable, sustainable, and successful in achieving your personal goals. The WBC will walk you through the step–by-step process of turning your business idea into a reality. If you have recently launched your business, the WBC can help you identify and complete any critical steps that may have been missed, ensuring your new business's profitability and sustainability.
The WBC is a cooperative program between the Inland Empire Center for Entrepreneurship (IECE) and the US Small Business Administration (SBA), and is partially funded by the SBA.