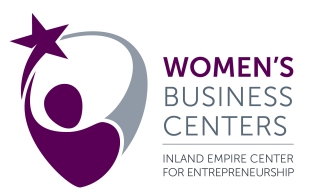 Serving Up Prosperity in the Inland Empire
Inland Empire and Coachella Valley Women's Business Centers invite you to join us for Inland Prosperity Conference Friday, August 18th! Captivate endless possibilities and connect with like-minded women entrepreneurs while gaining valuable business information from successful business owners. Don't miss out on an event that is sure to leave you feeling inspired all year long!
The 2023 Inland Prosperity Week
Follow us throughout the week! JOIN IN on featured workshops leading up to the conference.
Daily Agenda

Business Blastoff: Ignite your Entrepreneurial Journey Monday, August 14th

REGISTER

Mastering the Art of Business Promotion Tuesday, August 15th

REGISTER

Unlocking the Magic: Mastering the Symphony of Business Systems and Operations Wednesday, August 16th

REGISTER

Numbers that Rock: Mastering the Groove of Small Business Accounting Thursday, August 17th

REGISTER

The Inland Prosperity Conference Friday, August 18th

REGISTER
Inland Prosperity Week is Powered By: The Women's Business Center (WBC) program that promotes the growth of women-owned businesses through mentoring, business training and business counseling services, and assists women business owners with management issues, business startup, gaining access to capital, federal contracts and more.
Whether you are an aspiring or budding entrepreneur, the WBC can help you create a small business that is profitable, sustainable, and successful in achieving your personal goals. The WBC will walk you through the step–by-step process of turning your business idea into a reality. If you have recently launched your business, the WBC can help you identify and complete any critical steps that may have been missed, ensuring your new business's profitability and sustainability.
The WBC is a cooperative program between the Inland Empire Center for Entrepreneurship (IECE) and the US Small Business Administration (SBA), and is partially funded by the SBA.