Stacey Allis
Assistant Director, Inland Empire Center for Entrepreneurship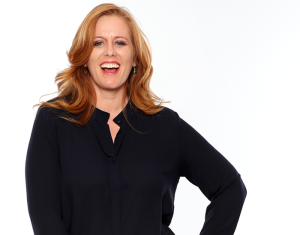 Joined the Entrepreneurship Team in 2016
Stacey serves as project coordinator for TAACCCT grant consortium, co-producer of our Spirit of the Entrepreneur Awards program, and engagement for our extended programs, events and student engagement. She brings a wealth of multidisciplinary creative communications expertise in cultivating entrepreneurial enrichment throughout campus and in connection to the professional business community.
She draws from her extensive background as creative director operating her own successful design agency. She has broad array of marketing and technical skills with particular expertise in social media, brand identity, marketing collateral, tradeshow media, and public relations. In previous roles, she has been a highly effective creative director for 11 years as well as art director working with companies and high profile campaigns such as Kia Motors, The Building Industry Show, Livability magazine, Partners magazine, Nashville Tour and Columbia travel magazines in conjunction with CVBs across the US. Stacey's creative gamut of clients has also included: American Racing, Upper Room Publishing, Jamba Juice, Gibson, Tiffany, Louisiana Pacific, Tractor Supply Co., and Lisa Frank® to name a few. Stacey is a proud CSUSB Alumni!
Most Admired Entrepreneur:
I am an Angela Benton fan, as she is an innovative change agent as well as a marketing/ media guru. Her body of work and accomplishments appeal to me on various levels!
CSUSB School of Entrepreneurship Faculty Directory
CSUSB School of Entrepreneurship Faculty Directory

Our battle-tested leaders are here to provide student support. We invite you to connect with us!

Faculty
Position / Areas of Responsibility
Contact Info
Dr. Michael Stull
Director of the School of Entrepreneurship, Professor of Entrepreneurship and Director of the Inland Empire Center for Entrepreneurship /IECE
mstull@csusb.edu909/ 537-5708
Steve Abbott
Entrepreneur in Residence, Lecturer of Entrepreneurship
sabbott@csusb.edu909/ 537-3597
Frank Almeida
Adjunct Professor of Entrepreneurship
frank.almeida@csusb.edu951/ 323-7647
AJ Beechko
Adjunct Professor of Law and Entrepreneurship
ajbeechko@csusb.edu909/ 537-5708
Ezekiel Bonillas
Adjunct Professor of Entrepreneurship
ebonillas@csusb.edu760/ 848-9102
Mariatu Browne
Adjunct Professor of Entrepreneurship
mariatu.browne@csusb.edu909/ 231-2875
William G. Donohoo
Adjunct Professor of Entrepreneurship
wgdonohoo@aol.com714/964-5319
Monica Estrella
Adjunct Professor of Entrepreneurship
mestrella@csusb.edu
Karla Gonzalez
Adjunct Professor of Entrepreneurship
kgonzalez@iesmallbusiness.com951/ 781-2345
Dr. Anna Long-Ruboyianes
Assistant Professor of Entrepreneurship
anna.long@csusb.edu909/ 537-5779
Vincent McCoy
Adjunct Professor of Entrepreneurship
vmccoy@csusb.edu760/ 449-6850
Mitch Morris
Adjunct Professor of Entrepreneurship
mitchellcmorris@gmail.com909/ 537-5708
Patrick Person
Adjunct Professor of Entrepreneurship
pperson@csusb.edu909/ 537-5708
Lisa Rios
Adjunct Professor of Entrepreneurship
lrios@leadershipdimensionsinc.com951/ 444-7404
Ernie Silvers
Lecturer of Entrepreneurship
esilvers@csusb.edu909/ 537-3760
Michelle Skiljan
Adjunct Professor of Law and Entrepreneurship
mskiljan@iewbc.org951/ 781-2345
Johanna Smith
Professor of Theatre Education, Improvisation, & Puppetry, College of Arts & Letters
johanna@csusb.edu909/ 537-5881
Dr. John Tillquist
Adjunct Professor of Entrepreneurship
jtillquist@TechCoastAngels.com951/ 323-7647